Industrial Refrigeration is the backbone of our food supply. At Yeti Refrigeration, we are proud to help BC's food producers bring their outstanding products to the world. From the west coast fishing fleet, to the farms of the Fraser Valley, to the craft breweries of East Vancouver. We bring first class service and solutions to our industrial customers.
Yeti provides support for Ammonia, CO2, and Freon industrial refrigeration equipment in the following sectors:
Agricultural Producers and Processors
Process chillers

Blast freezers and coolers

Cold storage

Facility construction management

Preventative maintenance

Equipment retrofits and energy efficiency improvements

Facility assessments

Control solutions (PLC or DDC)
Breweries & Wineries
Process chillers

Design build

Heat recovery

Boiler systems

Cold storage

Preventive maintenance
Recreational Ice
Facility maintenance and service

Equipment retrofits

Energy efficiency upgrades

Staff training

Controls solutions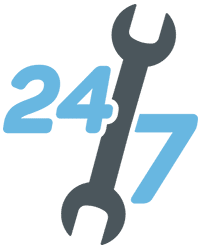 Need the Job Done Right?
Contact Us Today For a FREE Estimate!